How to Vote for EOS Block Producers
---
EOS Voting
The process of selecting and voting for Block Producers is like a socio-economic-political experiment spanning the virtual and real worlds.

— Ben Sigman
Every EOS account will be able to select up to 30 Block Producer Candidates. Each candidate selected will receive the staked balance of the account as votes.
---
How to Vote for Block Producers (BPs)
Open EOS Asia's MyEOSKit: myeoskit.com

Click the "Vote" tab from the top menu.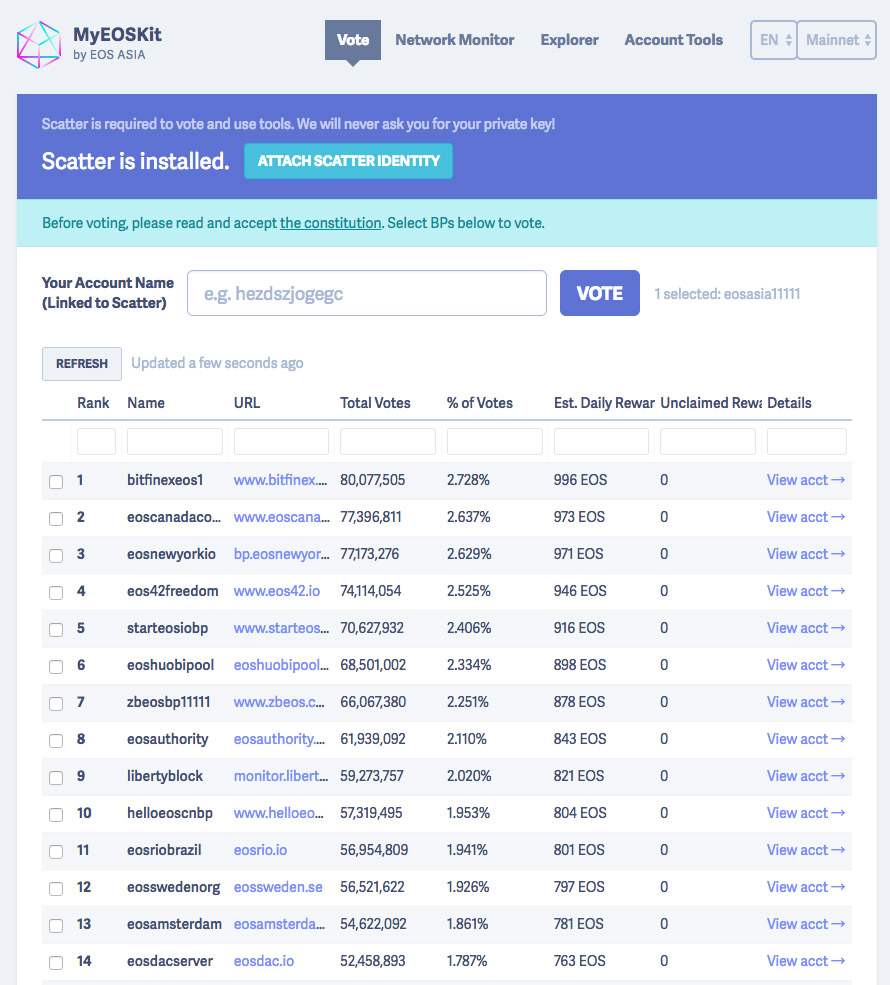 Attach your Scatter identity (follow the "How to set up Scatter" guide if you haven't set-up Scatter)

Once your Scatter identity is attached, your account name should appear in the "Your Account Name" field.

Select up to 30 BPs using the available checkboxes.

Once you've finished selecting, click on the "Vote" button

Confirm the action in the Scatter popup that appears, and you're done!