How to use Proxies
---
What is Proxy voting on EOS?
When you set someone as a proxy, you are allowing them to vote on your behalf. A proxy can be a person or entity you know or trust. Keep in mind that if you decide to give your voting weight to a proxy your stake is not at risk.
How to Set Someone as your Proxy on EOS
A table of proxies available in the Proxy List section. If a proxy is selected, you can inspect their philosophy and background, their introduction, who the proxy voted for, which account and how much it's been delegated to the proxy and much more.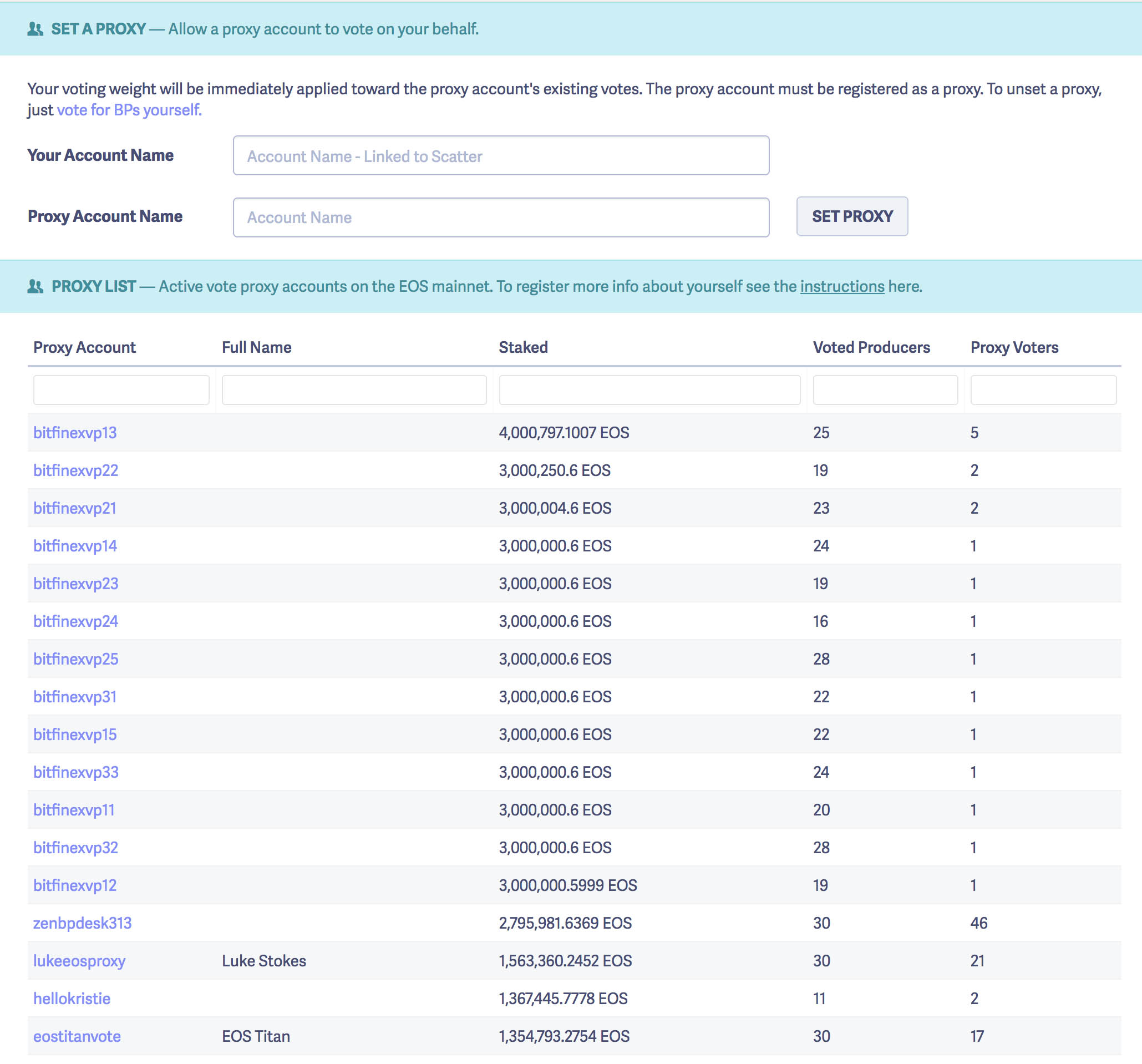 How to Register as Proxy

How to Submit your Proxy Information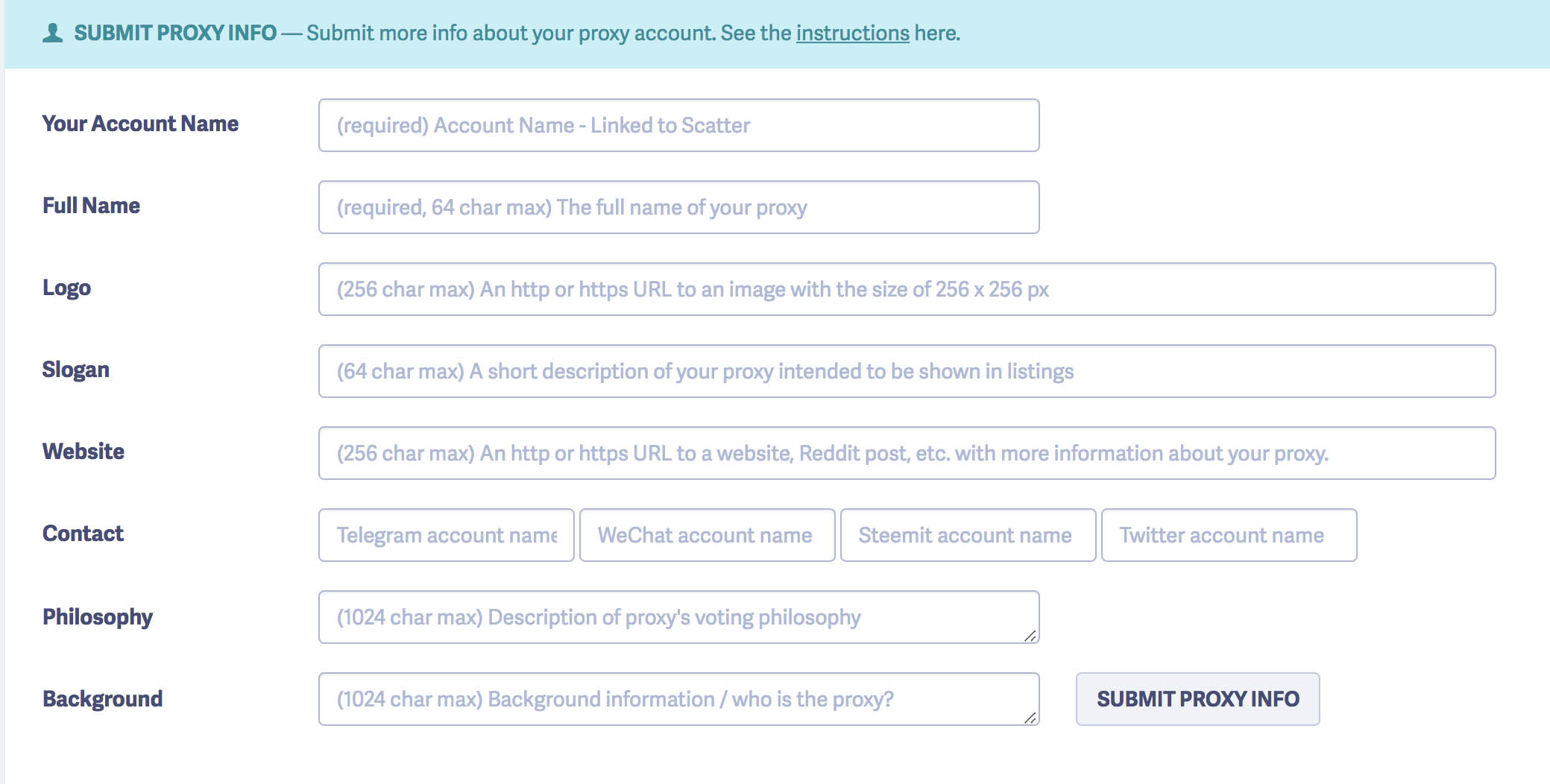 How to Unregister as a Proxy