How to Transfer your Tokens
---
Transferring tokens is one of the most basic functions of any wallet. With MyEOSKit, you can transfer native EOS tokens, as well as any other tokens powered by EOS, like IQ, EOSDAC, or KARMA. You can transfer any of your tokens to another EOS account.
---
How to Transfer EOS or Tokens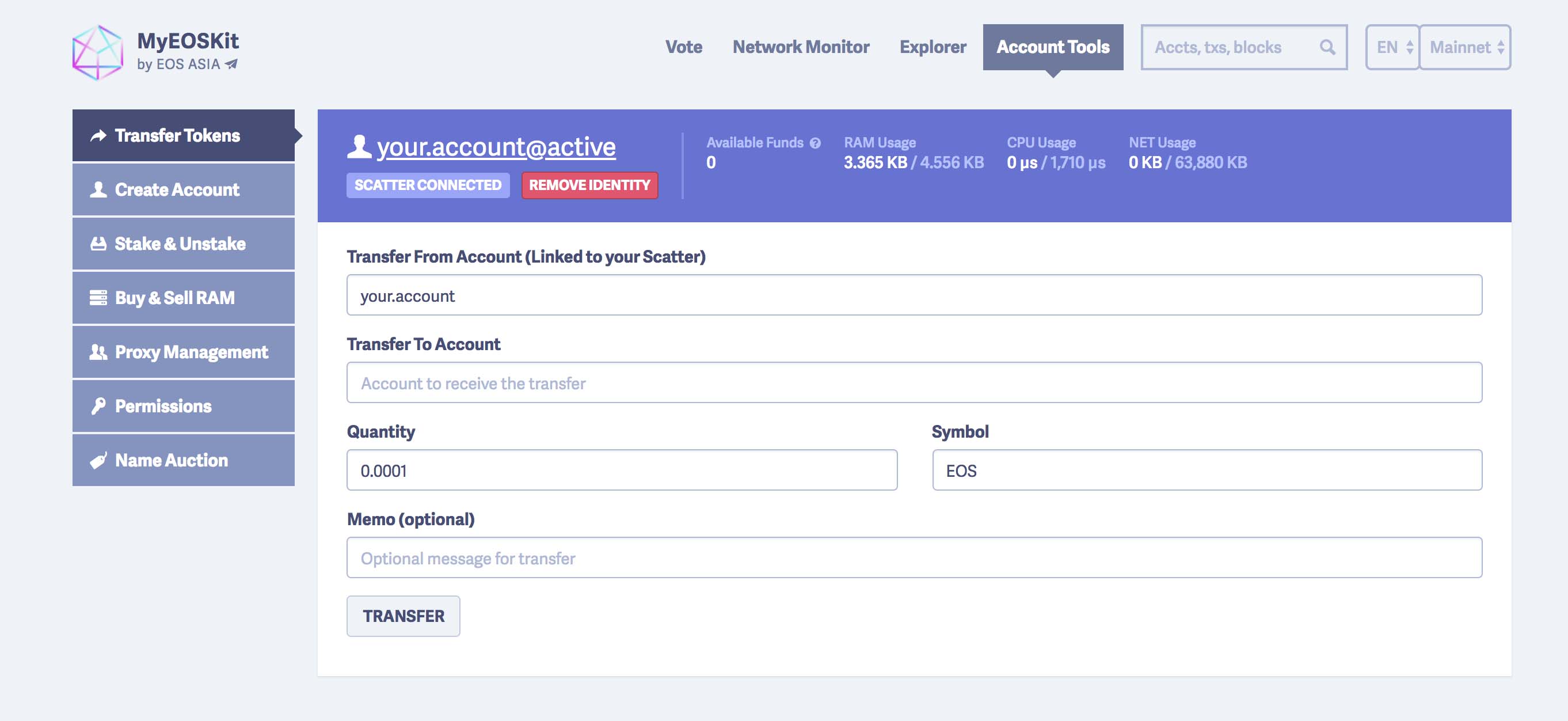 Open the Account Tools and attach your Scatter Identity. Click on Transfer Tokens. Write the receiver account* (the account that is going to receive the coins or tokens).

Change the Symbol of the tokens you are transferring if you would like to transfer a token that is not EOS. The predefined symbol is EOS.

Write the Quantity of EOS or tokens you would like to transfer

Write down a memo if it is needed. This is optional and mostly required by exchanges (be careful when you transfer to exchanges).