How to Set Up Scatter
---
What is Scatter?
Scatter is a browser extension that allows you to sign transactions for multiple blockchains and provide personal information to web applications without ever exposing your keys or filling out forms.
Definition from Scatter Github
---
Set up Scatter
Step 1: Download Scatter
Visit get-scatter.com or scatter-eos.com and download the Scatter plugin for Chrome: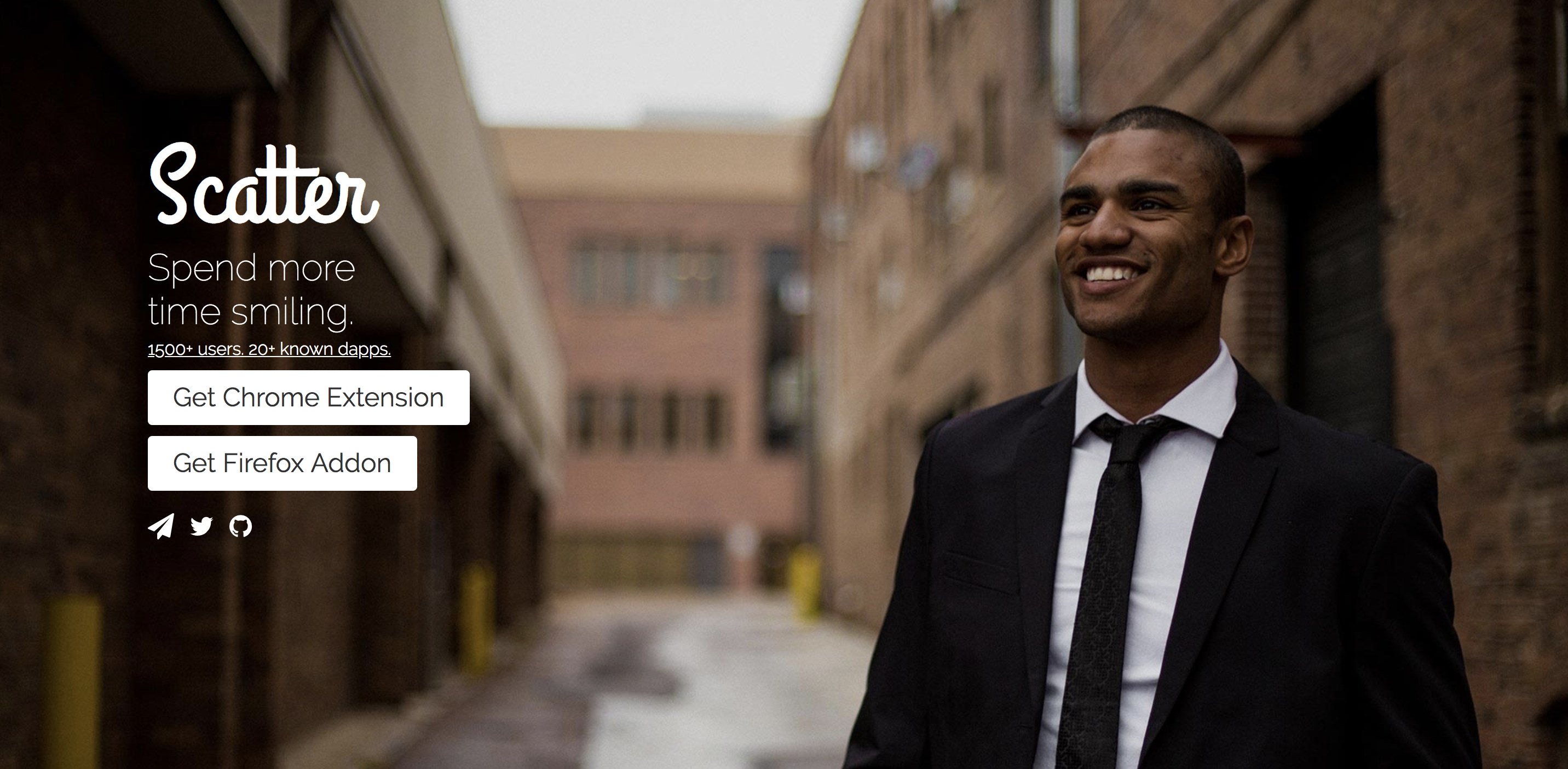 Step 2: Verify Scatter
Verify Scatter using the developer options of Chrome. Make sure you have the official version of Scatter before using it:
Go to chrome://extensions/
Turn on Developer mode on the top right of the page
Verify that the ID of Scatter is the same as the one below: ammjpmhgckkpcamddpolhchgomcojkle

Step 3: Create a Scatter Account
Click on the Scatter icon in the plugins section of Chrome. Create a password that will be used to access your account and click "Create New Scatter".
Immediately after this step, write down the mnemonic phrase and store it in a safe place. You will need this to retrieve your account in case it gets lost or stolen.
Remember: If you do not feel comfortable using Scatter, you can also use alternative methods, like CLEOS. Scatter is currently one of the tools we suggest since we've verified it and we know the founder.
---
Create your EOS Keys and Set Up a Scatter Identity
Step 1: Create EOS keys
Open and unlock the Scatter Plugin in Chrome. Open the "Key Pairs" menu, and click Create a New Key Pair. In the next screen, click Generate Key Pair. After generating the keys, you should copy and save the private and public keys.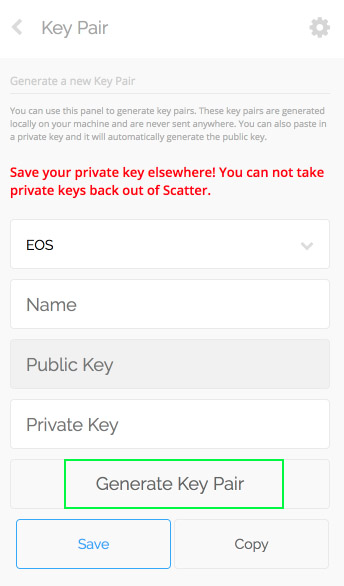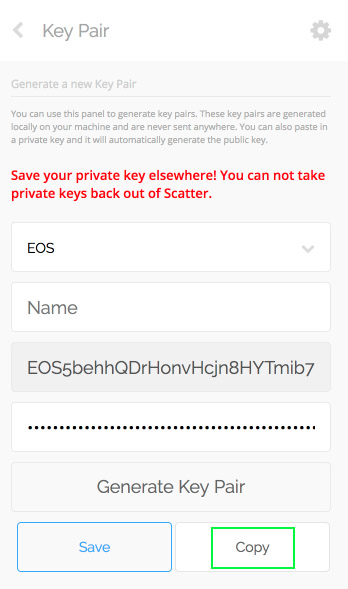 Be careful: These keys are generated locally on your machine. If not saved, you will lose access to your account. You won't be able to take keys out of Scatter. Store & protect your keys!
Step 2: Attach Identity to EOS Asia's MyEOSKit (EOS Mainnet)
This step allows you to attach your account to the EOS Mainnet using MyEOSKit.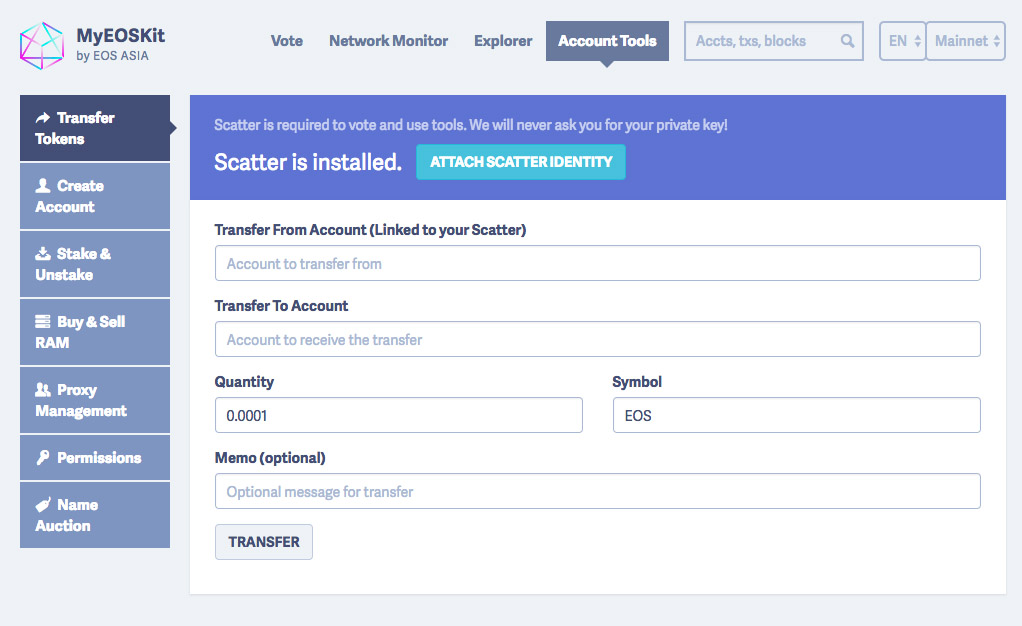 Accept the Network Add Request

Choose your Scatter identity and Accept the Identity Request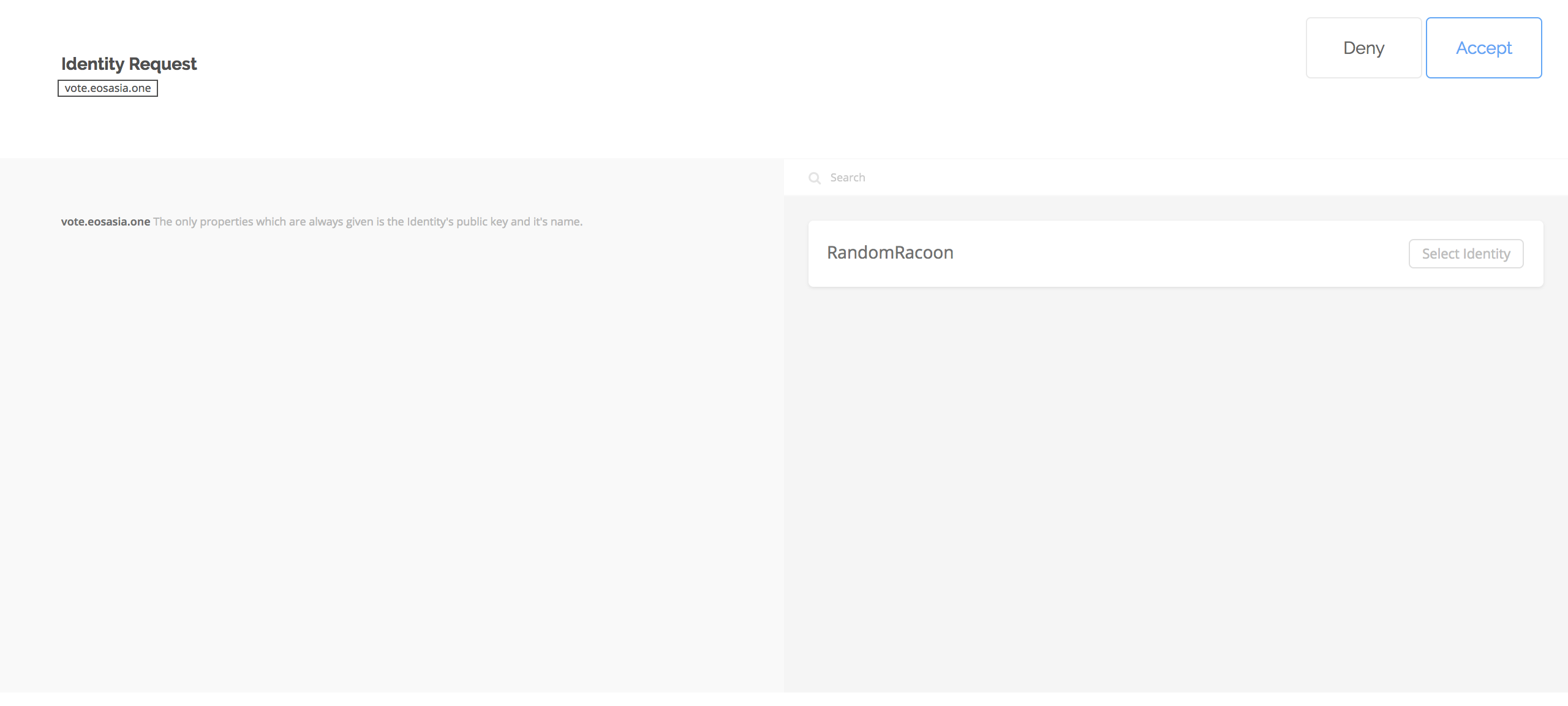 Now that you've set your chain and key pair, you can import your account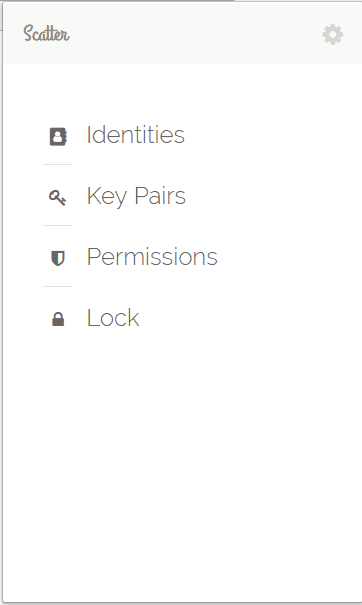 Open Scatter and click Identities

Edit the identity that Scatter created for you, or create a new identity

In the Account section, choose the EOS Mainnet chain. The ID of the Mainnet chain should be: eos:chain:aca376f206b8fc25a6ed44dbdc66547c36c6c33e3a119ffbeaef943642f0e906

In the same section, click None to choose your key pair and then click Import. Scatter will now try to find the EOS account associated with the public key of the key pair you selected.

When your account is found, you'll need to select the permission used to sign transactions. We suggest using your @active permission.

Once you're done, remember to click Save in the top right of the Scatter menu. Congratulations! You've just set up an EOS account on your Scatter identity.
---
Interacting with EOS
After completing the "Set up Scatter" and "Create your EOS keys and set up a Scatter Identity" you can proceed and interact with EOS.
Step 1: Pair Your EOS Account to MyEOSKit (MEK)
Your account is ready to use! Open MyEOSKit and click Attach Scatter Identity.
Right after that, choose the Scatter identity you'd like to use: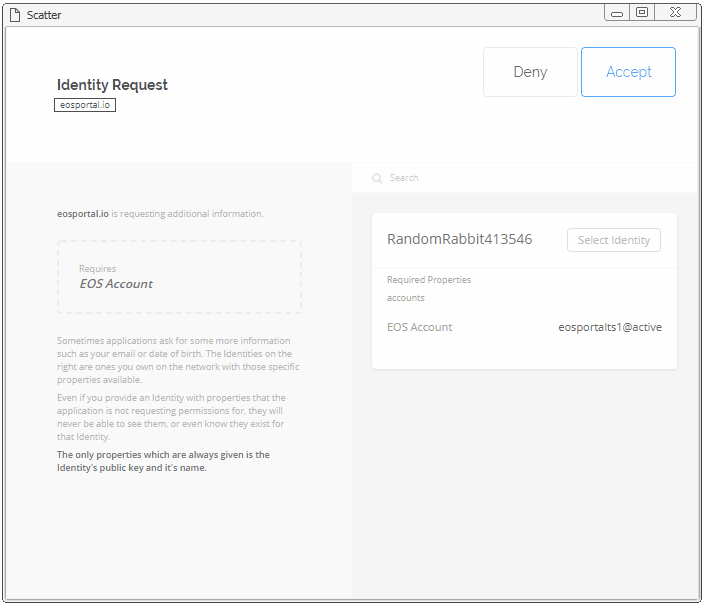 Your account will now be connected to MEK. You can proceed and transfer your coins, vote, stake, unstake, change your account permissions (active and owner keys) and much more!